Crease Dent Repair
We know it's frustrating when your new car loses its pristine appeal to everyday dents and dings. Sometimes, it's not even your fault, as other drivers or a rogue grocery cart bumps into your car in the parking lot, causing a crease dent in your door or fender.    
If those creases are making you cringe, don't worry. There has never been a better or more affordable way to get rid of creases or ridges on your car than paintless dent removal, or PDR. This innovative repair method employs specialized tools to gently massage the body of your vehicle to its original shape. What's more, this process doesn't require extensive bodywork or painting, so it is cost-effective and less time-consuming.
At Excel Dent Removal, we specialize in PDR, using cutting-edge technology to repair creases and dents in your car's finish and body, restoring it to its original condition. With more than two decades of dent-removal experience, our team is trained to provide excellent service to our customers, minimize the time you have to leave your car in the shop, and lower the cost of the repairs. We value your time and money. 
Here are some of the reasons to consider Excel Dent Removal for crease repairs:
Our PDR service will return your car to its original condition without sanding, repainting, or using paint fillers. Say goodbye to those ugly creases and hello to your car's original wow factor! 

Car-crease repair using Paintless Dent Removal will preserve the resale value of your car.

The process is not labor-intensive, so you don't have to wait days or weeks to get your car back on the road.

The cost of repairs is far lower than the more traditional methods that many local body shops use.
Excel Dent Removal is a dent-repair service shop that has been operating in the Minneapolis and St. Paul area for over two decades. We are proud to serve our community and provide excellent service to our customers. 
If your car has some unappealing creases in its body and finish, don't hesitate to call Excel Dent Removal for help. Our staff of trained professionals will assess the damage to your car and propose the best course of action to return it to its original luster. 
Our paintless dent-removal services preserve your car's resale value and make it look the way it did when you bought it. Make the best decision for your car and your budget and give Excel Dent Removal a call today!

Excellent Job!
"Someone put a 4 in crease in the trunk of my car. Excel Dent did an excellent job of getting it out. This is the second time I've used them. The first time, a hoe fell from the wall of my garage and landed on the hood of my car creating a dent. They took care of this too."

Highly Recommend!
"Miracle worker. Had a dent right on the crease of my jeep Cherokee with what looked like a chip and it was made to look absolutely perfect for half the cost of a bondo job at an Autobody shop.
The gentlemen is very kind, and does his work fast.
Highly highly recommend going here before any body shop for hail damage, door dings, or any random dents.
He pulled a second small dent I had out free as well.
Super excited I didn't have to spend $700 at an Autobody shop.
5star A+"

Great Job!
"He did a great job on my f150. I had a dent right on a body line on my door and now it look great! I will definitely be going back!"
Hours
M-F 9am to 7pm
Sat 10:30 to 2:30
Please Call First To
Request An Appointment
For Estimates and Repairs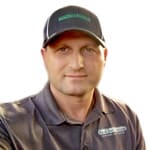 "Hi, I'm Steven at Excel Dent Removal. I look forward to providing you excellent paintless dent repair for your door dings, minor dents, or the hail damage to your vehicle. I have over 25 years of experience in the paintless dent removal industry and I have repaired many different types of vehicles and damage. I encourage you to give me a call first before taking your car into the body shop. This way we can see if I can provide you a better quality repair and all within a shorter amount of time. I look forward to providing an excellent dent repair for you."