Excel Dent Removal Reviews

Excel Dent Removal Reviews
See what our customers had to say about the excellent service and repairs they received at Excel Dent Removal.
Over 100 5 Star Reviews
Excel Dent Removal has been rated a 5 Star business for paintless dent repair. You can see our reviews from Google and Facebook below.
If you have been one of our excellent customers and would like to leave us an online review, you can click the links below to write your review on Google Reviews or Facebook Reviews.
Excel Dent Removal Google Review
Quick response to my initial inquiry, fast/quality dent repair (Tesla Model 3 with aluminum door panels), and reasonably priced. Thanks Steven!

Jason Schultz


May 9, 2019

I have a 2020 Kia Telluride SX. I waited 6 months for it to be made. I have had it around 10 months. I take really good care of it. I park away from everyone at stores. I still got a terrible door ding around 2inches long. My wife found Excel Dent Removal. The professionalism, accommodation to our schedule, efficiency were top notch. Hoping to not get another door ding but if I do I would not go anywhere else.

Brian Bruce


February 11, 2021

Took care of a tough to access good dent and removed it in less than an hour with zero trace. Wonderful customer service as well. Highly recommended!

Ben Hamilton


March 20, 2021

The paint less dent removal of several door dings and one deep golf ball size dent were completed and I can see no visible denting in any of the locations. My car looks new and the work was completed when promised. I'm taking a second vehicle there next week.

Tom Gerster


November 5, 2021

Great experience, start to finish. Exceeded my expectations—it's as if the dent never happened. I'd go there again and would definitely recommend Excel to others.

Alex Isaak


July 5, 2019

I had a terrific experience with Steven and Excel Dent Removal and will return without hesitation if and when the situation ever calls for it. I had several side panel dents and Steven removed every one. Looks like new. I was completely impressed and will refer everyone I know to Excel Dent Removal. Thank you so much for all your great work!

Tom Luxem


April 12, 2021

Positive: Professionalism , Punctuality , Quality Excellent work. Looks brand new. Very happy with the results and it was finished very quickly!

Taylor Galleberg


November 25, 2021

Excel Dent Removal did an excellent job in removing the dent on my new SUV. It was like nothing happened to it! I am definitely a happy customer. They were honest and I ended up paying less than the cost that was initially estimated, as the job turned out to be less complicated than anticipated. Also, their service was excellent and on time. I would definitely use their service again may there be a need in the future.

ChoonBee Zahn


October 13, 2021

I had no idea what to expect in the dent removal industry. I can say that Steve did not let me down in anyway, I had 2 large dents, 1, a crease in the door and another in the middle of a body line. I cannot notice at all that there was damage to those 2 areas. Steve also completed the work sooner than he estimated as well.I am 100 percent satisfied and would highly recommend.

Luke Pearson


March 11, 2021

I had a pretty significant dent across the curve of the fender as well as a body line. He got me in within a couple days of the initial estimate and did an amazing job. It looks brand new and the savings were a huge plus , as the dent was a result of a hit and run so every dollar spent was from my pocket. I'm very happy to have my car back to what it looked like when I bought it and highly recommend Excel.

Chris Peltier


October 31, 2018

My 2019 WRX had recently been damaged by tennis ball sized hail. There were roughly 40-50 dents covering the hood, roof, trunk, front fender, a-pillar, rear d/s door, and rear d/s quarter panel. There was plenty of damage to the car, but Steve made quick work of it. I just picked up my car and it's like new. There's no signs that it's been worked on, everything on the car is just like it was before it got hit with hail. 5/5.

Evan Nouis


September 5, 2019
Steve is even more of a perfectionist than myself! I did not think that was possible. Highly recommended.

Kevmonton Johnson


February 20, 2019

I was told by a body shop they would have to fill and paint my fender, but Excel removed the dent without painting. Steven did an excellent job. You can't even see where it was. He was very reasonable and professional. His shop is very clean and neat. Would recommend him to anyone. Very satisfied

Steve Macdonald


March 16, 2021

Someone put a 4 in crease in the trunk of my car. Excel Dent did an excellent job of getting it out. This is the second time I've used them. The first time, a hoe fell from the wall of my garage and landed on the hood of my car creating a dent. They took care of this too.

Darleen Baillargeon


July 12, 2019

Definitely will recommend Excel Dent Removal to friends and family! My car looks brand new again thanks to the professional and speedy job Steven did!

Alex Rajvong


November 14, 2019

I had hit a garbage can handle leaving a dent/crease in my trunk of my brand new 2015 Nissan Altima about a month ago. Excel Dent Removal was able to get the dent/crease out - you never know it ever happened! I highly recommend them if you are needing body work done!

Kari Elbers Wieden


September 4, 2015

I would definitely use Excel again: 1) next-day service 2) courteous, honest, speedy and excellent service 3) reasonable pricing 4) beautiful repair work *I even got a call that the service ahead of me was delayed. I really appreciated the respect for my time. Well done, Excel!

Julie Herman


July 4, 2019

Great customer service!! I had lots of hail damage some were very deep, got my car. back and it looks brand new!! They made it very easy for me just had to drop off a d then pick it up!

Paulette Christensen


September 14, 2019

Steve did a great job with my truck the twice it has been in. Once for a baseball and once for a couple door dings. He did an awesome job both times. I wasn't sure the door dings would come out, as one of them was pretty bad, and in a tough spot, but Excel got my truck looking like new again. Really awesome work.

Chris Grandell


January 19, 2021

What do you do when a tackle box falls on the door of your brand new Audi Q5? You go to Excel Dent Removal! After four hours, it looks brand new again. Amazing work!

Linda Nelson


May 12, 2021

Friendly. Fast. Affordable. And in my opinion, Top-Notch! I plan to recommend Excel Dent Removal to anyone and everyone I know. Although my "dent" was probably minor (just a door ding), Steven treated it as anything but. And now the dent in the side of my vehicle has magically disappeared. Thank you!!!

Angie Erickson


August 12, 2016

I'm glad my fiancé found this place! Great customer service, Steven was awesome to work with and very thorough with everything. My car had tons of hail damage and now I can't even tell the dents were ever there. Exceptional job well done 🙂 Would recommend this place to anyone.

Rachel Parsell


July 31, 2015

I send my detailing clients to Steve, as well as my own vehicles, because he's the best. He exceeds my high expectations every time and my clients thank me for sending them to him. Bonus: he's a good, honest guy and great at explaining what he's doing.

Dan Noraker


October 30, 2015

Super service. Car looks brand new again after hail damage. Super easy to work with. Friendly. Great guys.

Denise Brandt


July 20, 2017

5 star Brought my truck in after I got caught in a hail storm,Steven and staff did a unbelievable job! From the beginning to the end of the process everything went smooth. I wouldn't hesitate to bring your vehicle in . Thanks again

Daniel Zyvoloski


October 4, 2019

This is a fantastic business! I personally know the owner and he has the highest standards of excellence I've ever seen!

Erin Selin


June 30, 2015

Excel Dent removal is amazing! Got my car back within a few days, not dents and sparkly clean! Steve was great to work with. Helped me handle the insurance which was a great help and made things a lot easier for myself since we were also dealing with a claim on the house! Would recommend them to anyone!

Caitlin Renae Fisher


July 21, 2017
Hours
M-F 9am to 7pm
Sat 10:30 to 2:30
Please Call First To
Request An Appointment
For Estimates and Repairs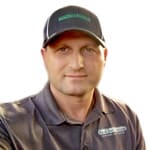 "Hi, I'm Steven at Excel Dent Removal. I look forward to providing you excellent paintless dent repair for your door dings, minor dents, or the hail damage to your vehicle. I have over 20 years of experience in the paintless dent removal industry and I have repaired many different types of vehicles and damage. I encourage you to give me a call first before taking your car into the body shop. This way we can see if I can provide you a better quality repair and all within a shorter amount of time. I look forward to providing an excellent dent repair for you."