Paintless Dent Repair
Everybody loves the look and smell of a new car and that immaculate finish and paint job. Driving around in it just gives you a special feeling. It makes everything seem a bit easier and more positive. 
Unfortunately, the rigors of daily use are stressful on your cars, and that mint-body condition is sure to change sooner or later. A small mistake when parking or a rogue shopping cart hitting your pristine vehicle is all it takes for the dings and dents to start appearing. 
While your car might be fine functionally, it loses much of its aesthetic appeal when the door dings and dents materialize, forging a constant reminder of a mistake you made or the unfortunate damage someone or something else did to your vehicle. This reminder is especially frustrating for car lovers like you, who take pride in owning beautiful driving machines that turn heads everywhere they go.
What if we told you that there is a quick and affordable way to take care of those small dings and dents, and restore your vehicle to mint condition? What's more, you won't have to leave your car in the body shop for days or weeks to remove the dings and minor dents. Paintless dent repair, or PDR, is a preferred and the most effective method of removing door dings, minor dents, creases, hail damage, and restoring your car to its original glory. 
See this article to know How Paintless Dent Repair Is Done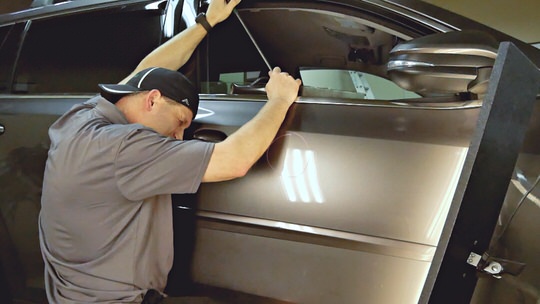 Here are a few reasons why you should consider Excel Dent Removal paintless dent repair instead of traditional methods: 
Paintless dent repair is quick. No need to wait for days or weeks while your car is in a body shop. Most repairs usually take just a few hours, and you can drive your car home. 
Paintless dent repair is affordable. Because it requires no extensive body and paintwork, and we keep labor to a minimum, paintless dent repairs are far more affordable than traditional repair methods. 

The quality of paintless dent repair is far superior to traditional methods, too. We use specialized equipment to repair the small dings and dents from the inside, restoring the body of your car to its original shape. We do not mask the imperfections or use paint fillers to hide the flaws. 

Trained professionals carry out all of our paintless dent repairs, ensuring that your car's exterior gets restored to its original state.
If your car qualifies for paintless dent repair, Excel Dent Removal restores your vehicle to its original condition in no time. There will be no sanding, fillers, or painting required. We work behind the damage and gently massage your car's exterior to a like-new condition. The quality of the paint jobs on modern cars is excellent and quite durable, which makes most newer cars with dents and dings excellent candidates for PDR. 
At Excel Dent Removal, we pride ourselves on providing a high-quality dent-removal service at affordable prices. With more than 20 years of dent-removal experience, our trained staff has seen all kinds of body damage on cars, and you can rest easy knowing that your car is in the hands of professionals. We combine cutting-edge equipment with the latest and greatest solutions in dent repair to provide the highest quality of service to our customers. 
If your car needs door-ding repair or other types of auto-dent repair, contact Excel Dent Removal and book a time to visit our shop. We are proud to have served the Minneapolis and St. Paul community for more than two decades. Call us today and find out why hundreds of satisfied customers keep coming back to Excel Dent Removal.

BRAND NEW!
"Steven was super easy to work with and made the process a breeze. He worked with the insurance company to make sure everything was covered, even after the initial estimate was lower by my insurance company.
He did a great job on the car, looks BRAND NEW! I would highly recommend!"

Best Experience!
"Can't say how happy I am for choosing to go here to have my car dent removed. The previous auto shop I went to didn't fix it as well as I wanted so I brought it to a specialist (Which Steven clearly is) who made it look like new! Got the job done within 2 hours and was very kind as well.
Couldn't have asked for a better or easier experience. I will bring any future dents/dings to him and recommend him to everyone!"

Thoroughly Impressed!
"Wow! I was thoroughly impressed. I originally chose Excel because of the great reviews, and his videos on his website. You could really tell he knows what he's doing, and isn't afraid to show you the process.
Steve was great to work with, kept me updated throughout the entire process. I'm also fairly certain he even vacuumed my car out, and wiped down my dash. A service I was not expecting.
Price was reasonable for all the hail damage I had, and now my car looks brand new again! I highly recommend giving him a call if you need some dents repaired."
Hours
M-F 9am to 7pm
Sat 10:30 to 2:30
Please Call First To
Request An Appointment
For Estimates and Repairs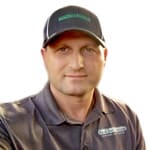 "Hi, I'm Steven at Excel Dent Removal. I look forward to providing you excellent paintless dent repair for your door dings, minor dents, or the hail damage to your vehicle. I have over 25 years of experience in the paintless dent removal industry and I have repaired many different types of vehicles and damage. I encourage you to give me a call first before taking your car into the body shop. This way we can see if I can provide you a better quality repair and all within a shorter amount of time. I look forward to providing an excellent dent repair for you."