Minor Dent Repair
You were so proud of your car and enjoyed taking it for a ride around town. The shiny finish and those sleek lines turned heads wherever you went. But things changed, and your car lost its wow factor and its pristine aesthetic appeal. With everyday use, minor dents are bound to materialize on the exterior of your vehicle.
If only there were a way to take care of those annoying minor dents and restore your car to its original shape. Well, there is! 
Paintless Dent Removal, or PDR, is the best and most affordable method of repairing even large dents and dings in your car. At Excel Dent Removal, we specialize in paintless dent removal by using cutting-edge PDR tools and the latest and greatest technology in dent removal. Your car will regain its shine and appeal in no time – and without making a dent in your wallet. 
What makes Excel Dent Removal so unique? It's our attention to detail and our dedication to high-quality service. Whether your car needs minor or large-dent repair, we provide a solution. Local body shops might take days or even weeks to repair your car using traditional methods, and the costs of those repairs can put a serious dent in your budget. 
At Excel Dent Removal, our focus is on using the latest technologies to make dent removal easy, quick, and affordable. Here are a few reasons to consider Excel Dent Removal for your PDR needs:
PDR offers the highest-quality dent repair and removal. We do not use any fillers, sanding, or painting to fix your car's exterior. We fix the dents from the backside, massaging the metal back to its original shape using specialized PDR equipment. 

You can forget about waiting for days or even weeks to pick up your car from the shop. We finish most dent repairs in just a few hours to one day. 

PDR is cost-effective, in part because it requires little time to complete and doesn't require intricate bodywork on your car. 

This method increases the resale value of your car by restoring it to its original condition without repainting it. 
We are proud to have served the Minneapolis and St. Paul area for more than two decades. Our dedication to high-quality service and our attention to detail make us the preferred dent-removal company in the area. If your car's luster gets lost to damage from dents, our team of trained professionals can restore it to its original condition and have you up and running in no time. Give us a call today!

Better Than Expected!
"Steve was great! Worked with me over the phone and was confident in his abilities. The repair work to our car was better than expected and I would recommend their services to anyone looking for a professional shop to do a great job at a reasonable price."

Amazing Job!
"I had a pretty significant dent across the curve of the fender as well as a body line. He got me in within a couple days of the initial estimate and did an amazing job. It looks brand new and the savings were a huge plus, as the dent was a result of a hit and run so every dollar spent was from my pocket. I'm very happy to have my car back to what it looked like when I bought it and highly recommend Excel."

Recommend To Everyone!
"Can't say how happy I am for choosing to go here to have my car dent removed. The previous auto shop I went to didn't fix it as well as I wanted so I brought it to a specialist (Which Steven clearly is) who made it look like new! Got the job done within 2 hours and was very kind as well. Couldn't have asked for a better or easier experience. I will bring any future dents/dings to him and recommend him to everyone!"
Hours
M-F 9am to 7pm
Sat 10:30 to 2:30
Please Call First To
Request An Appointment
For Estimates and Repairs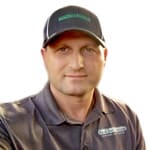 "Hi, I'm Steven at Excel Dent Removal. I look forward to providing you excellent paintless dent repair for your door dings, minor dents, or the hail damage to your vehicle. I have over 25 years of experience in the paintless dent removal industry and I have repaired many different types of vehicles and damage. I encourage you to give me a call first before taking your car into the body shop. This way we can see if I can provide you a better quality repair and all within a shorter amount of time. I look forward to providing an excellent dent repair for you."