Hail Damage Repair in Blaine Minnesota
If you live in the Minneapolis and St. Paul area, you know how extreme weather can affect your everyday life – and your vehicle. Winters are particularly harsh, but severe weather is not uncommon throughout the rest of the year, either. Hail is one of the most common extreme-weather conditions that can damage your car. 
Hailstorms can be extremely violent and destructive, and the damage to your car can be quite severe. A car full of dents and dings from hail steals its shine and is a constant reminder that our extreme weather is a force with which to be reckoned. The good news? We can fix the damage to your car by employing paintless dent repair – the best method for hail-damage dent removal. 
At Excel Dent Removal of Minnesota, we specialize in paintless dent removal, or PDR, which is the best method for repairing damage to your car's exterior. By using cutting-edge tools, we approach the damage from behind the dents and slowly massage the metal back into its original shape. The result is the return of your car's radiance, without costly auto-dent repair, bodywork, sanding, and repainting.  
See this article on How Auto Hail Damage Repair is Done with Paintless Dent Removal

What About Car Insurance Coverage For Hail Damage
Another essential thing to consider is what your insurance company covers. While most car insurance coverage "includes" hail damage, the reality can be a bit different. Insurance companies usually offer much lower settlements than the actual cost of restoring your car. Excel Dent Removal can provide you with the professional assistance in dealing with your insurance company and help you file a claim that will minimize or completely eliminate your out-of-pocket costs for the repairs.
If you have hail damage, Excel Dent Removal starts by evaluating the damage to your car and working with your insurance company to get those repair estimates approved and covered under your policy. The claims process will not be nearly as stressful for you, and the results will benefit your wallet and your car. 
See this article about Insurance Coverage for your Hail Damaged Car
Why waste your time and risk additional repair expenses when you can use our services and get high-quality hail damage repair at a price that you can afford.
Paintless Dent Removal is the Most Efficient Method of Removing Hail Dents from Your Car
The main advantages of using Excel Dent Removal PDR include:
The repairs are quick, typically taking between two and five days to complete. No more extensive repairs in your local body shop that leave you without your car for days or even weeks. 

PDR is the most cost-efficient way to perform hail-ding repair and auto-dent removal. There is no need for extensive bodywork, and your car will maintain its resale value, thanks to the paintless process. 

We offer consulting and assistance in filing insurance claims related to hail damage. Let us help you through this process and ensure that you get your claim approved and your repair costs minimized.
At Excel Dent Removal, trained professionals perform all auto hail damage repairs. We have more than 25 years of experience in dealing with auto-dent repair, and hundreds of satisfied customers are proof of the quality of our work. See our Reviews 
Whether your car has some minor or extensive hail damage, Excel Dent Removal is here to help. 
If your car needs hail repair and you are in the Minneapolis or St. Paul area, give Excel Dent Removal a call. We are proud to serve our community and provide thousands of customers with excellent service. With more than 25 years of experience, Excel Dent Removal offers high-quality service at affordable prices. Our trained team will fix the hail damage to your car in no time.
What are you waiting for? Contact Us Today!
Contact Us Today
So We Can Help You Get Started
With Your Hail Claim 

Hail Storm!
"Steve was great! I had about 50-60 dents from a hail storm that passed through on my '15 Legacy, and Excel Dent made it look as though nothing had happened. He explained things thoroughly and worked directly with my insurance company/adjuster. Thanks for your great work and attention to detail, Steve!"

Fabulous Job!
"Excel dent removal did a fabulous job on my car after the hail storm! Steven made it super easy and convenient to drop my car off and have it ready when I came back from vacation. Definitely would recommend to family and friends that need damage repairs!"

Looked Brand New!
"Had a lot of hail damage, was very pleased with Steve's attention to detail. Picked car up and it looked brand new. Steve explained everything to us very well and even finished the job cheaper and faster than we expected. We highly recommend his shop. Thanks again Steve."
Hours
M-F 9am to 7pm
Sat 10:30 to 2:30
Please Call First To
Request An Appointment
For Estimates and Repairs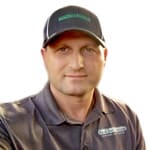 "Hi, I'm Steven at Excel Dent Removal. I look forward to providing you excellent paintless dent repair for your door dings, minor dents, or the hail damage to your vehicle. I have over 25 years of experience in the paintless dent removal industry and I have repaired many different types of vehicles and damage. I encourage you to give me a call first before taking your car into the body shop. This way we can see if I can provide you a better quality repair and all within a shorter amount of time. I look forward to providing an excellent dent repair for you."