About Excel Dent Removal
If you are like me and you are particular about your car and want the highest quality service, then I encourage you to come see why paintless dent repair at Excel Dent Removal is the best option to fix those dents in your vehicle.
As you go through your daily life and go from location to location in your car, you may find over time that accidents happen and your car may acquire some dents. Perhaps as you went back to your car with all of your bags in hand from the grocery store, you found that the wind blew a stray cart right into the passenger side door of your beloved vehicle. Or perhaps a car parked right next to you and they accidentally miss judged the distance causing their door to hit yours and resulting in an unsightly dent in your car. If you live in the Minnesota area where it hails, it may actually be hail damage repair that you are in need of.
One solution is to go through life looking at that dent each and every time you get into your vehicle and recall the incident that caused it. This might make many people angry and frustrated, however, because who doesn't want a car that looks like it is in perfect condition? This is why so many people want to get the dent repaired.
While one option is to put your vehicle through intense body repairs or replace parts on the car, you may find that Paintless Dent Removal is so much more beneficial to you. You can read up on what paintless dent repair is here https://www.exceldentremoval.com/paintless-dent-repair/ It is a far cheaper and more painless option for you to choose from, and it comes with so many benefits to you. Some of the benefits include:
Price: So long as the damage done to your car is compatible with this type of repair, you will find that PDR may be a much cheaper option for you. Why would you want to spend more on the repair process when you didn't have to?

Quality: As it happens, car paint these days is actually quite durable. This means that, on many occasions, cars suffer from dings that do not actually affect the paint at all. This means that paintless dent repair can make it as if the damage was never there in the first place by restoring the exterior of your car to its prior state.

Time: While conventional repairs might take a week or even two weeks sometimes, paintless dent repair can often be done in just a few hours.
If you want to know whether or not the damage that your vehicle is suffering from is a good candidate for paintless dent repair in the Minneapolis and St Paul area, then contact me at Excel Dent Removal so a professional can take a look at the damage and let you know.
If the damage to your car is a result of hail, then you are probably sick of looking at it and want to have it repaired as soon as possible. You can read up on what we have to offer for hail damage repair here https://www.exceldentremoval.com/hail-damage-repair/
Let me at Excel Dent Removal use my over 25 years of experience and attention to detail to be the solution to your car dent problem!

BRAND NEW!
"Steven was super easy to work with and made the process a breeze. He worked with the insurance company to make sure everything was covered, even after the initial estimate was lower by my insurance company.
He did a great job on the car, looks BRAND NEW! I would highly recommend!"

Best Experience!
"Can't say how happy I am for choosing to go here to have my car dent removed. The previous auto shop I went to didn't fix it as well as I wanted so I brought it to a specialist (Which Steven clearly is) who made it look like new! Got the job done within 2 hours and was very kind as well.
Couldn't have asked for a better or easier experience. I will bring any future dents/dings to him and recommend him to everyone!"

Thoroughly Impressed!
"Wow! I was thoroughly impressed. I originally chose Excel because of the great reviews, and his videos on his website. You could really tell he knows what he's doing, and isn't afraid to show you the process.
Steve was great to work with, kept me updated throughout the entire process. I'm also fairly certain he even vacuumed my car out, and wiped down my dash. A service I was not expecting.
Price was reasonable for all the hail damage I had, and now my car looks brand new again! I highly recommend giving him a call if you need some dents repaired."
Hours
M-F 9am to 7pm
Sat 10:30 to 2:30
Please Call First To
Request An Appointment
For Estimates and Repairs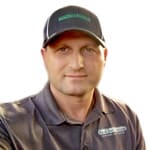 "Hi, I'm Steven at Excel Dent Removal. I look forward to providing you excellent paintless dent repair for your door dings, minor dents, or the hail damage to your vehicle. I have over 25 years of experience in the paintless dent removal industry and I have repaired many different types of vehicles and damage. I encourage you to give me a call first before taking your car into the body shop. This way we can see if I can provide you a better quality repair and all within a shorter amount of time. I look forward to providing an excellent dent repair for you."