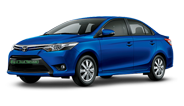 Paintless Dent Removal for Door Dents and Dings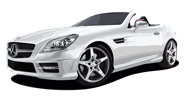 Hail Damage Repair with Paintless Dent Removal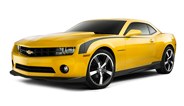 Paintless Dent Removal for Minor Vehicle Dents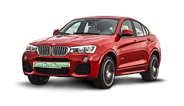 Remove Creases with Paintless Dent Removal
Paintless Dent Repair Services
Paintless Dent Repair, (PDR), is the fastest and most affordable way to remove door dings, door dents, and hail damage to your car. Our expert technicians are trained in PDR to repair any damage without affecting the paint job of your vehicle or emptying your wallet!
Although your car might function perfectly internally, the outside might not be in the best shape. Taking care of how your car looks is important and gives you confidence when driving it. If the car has dents and dings then it can be a constant reminder of a past accident you'd rather forget. Whether the dent was your fault or not, it can put you in a bad mood before driving.
What if we told you that there is a quick and affordable way to take care of those small dings and dents, and restore your vehicle to mint condition? What's more, you won't have to leave your car in the body shop for days or weeks to remove the dings and minor dents.
Paintless Dent Repair, or PDR, is the preferred and most effective method of removing door dings, minor dents, and hail damage. With PDR, we can restore your car to its original glory in a few hours.
Everyday use of a vehicle eventually over time will cause wear and tear. If the car that you first bought that looked sleek, brand new and shiny doesn't quite look like it did then you should bring it to us. Our trained professionals can transform your vehicle into like-new condition.
Your car will regain its shine and appeal in no time, without making a dent in your wallet.
If you live in the Minneapolis and St. Paul area, you know how extreme weather can affect your everyday life – and your vehicle. Hail is one of the most damaging weather conditions for your car. Hail can cause small and large dents that might not affect performance but can make your vehicle look damaged and unattractive.
By using cutting-edge tools, we approach the damage from behind the dents and slowly massage the metal back into its original shape. As a result, we will bring your car's shine back without costly auto dent repair, bodywork, sanding, and repainting. 
At Excel Dent Removal, our trained professionals perform all auto hail damage repair. Contact us today for help!
Crease dents can be caused in the most annoying ways that might not even be your fault, from parking lot incidents to a stray grocery cart. They can come in a variety of shapes and sizes. With our crease dent repair method, we use specialized tools to gently massage the body of your vehicle and return it back to its original shape. 
If your car has some unappealing creases in its body and finish, don't hesitate to call Excel Dent Removal for help. Our staff of trained professionals will assess the damage to your car and propose the best course of action to bring back its original radiance.
If your car has any damage due to the outside through weather, an accident, or natural wear and tear, then you should bring it to us immediately. Our trained professional experts can make you feel like you're driving in a brand new car without the expense. 
We understand that your car's appearance matters, and we strive to take care of your vehicle when it's in our hands. With over 25 years of experience and hundreds of satisfied customers, we know how to return your vehicle's look to its old self. 
Call Us to schedule a service today, or click here for more information about setting up an appointment.

5 Star!
"Brought my truck in after I got caught in a hail storm, Steven and staff did a unbelievable job!
From the beginning to the end of the process everything went smooth. I wouldn't hesitate to bring your vehicle in.
Thanks again"

Great Experience!
"My experience with Excel Dent Removal was great! They had a great staff that was very knowledgeable and they were very quick at removing the hail damage from my car. I would definitely be recommending them to anyone who needs dent removal in the future."

Exceeded My Expectations!
"Great experience, start to finish. Exceeded my expectations—it's as if the dent never happened. I'd go there again and would definitely recommend Excel to others."
Hours
M-F 9am to 7pm
Sat 10:30 to 2:30
Please Call First To
Request An Appointment
For Estimates and Repairs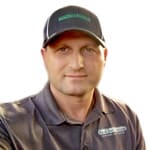 "Hi, I'm Steven at Excel Dent Removal. I look forward to providing you excellent paintless dent repair for your door dings, minor dents, or the hail damage to your vehicle. I have over 25 years of experience in the paintless dent removal industry and I have repaired many different types of vehicles and damage. I encourage you to give me a call first before taking your car into the body shop. This way we can see if I can provide you a better quality repair and all within a shorter amount of time. I look forward to providing an excellent dent repair for you."