What is PDR? PDR is the acronym or the shortened version of the phrase Paintless Dent Repair or Paintless Dent Removal.
PDR is usually the term used within the paintless dent repair industry and it is not often well recognized outside of the automotive industry.
Where Is PDR Used?
Some examples where PDR is used in place of paintless dent repair are:
PDR Repair
PDR Dent Removal
PDR Hail Damage
PDR Tools
PDR Glue Pulling
PDR Technician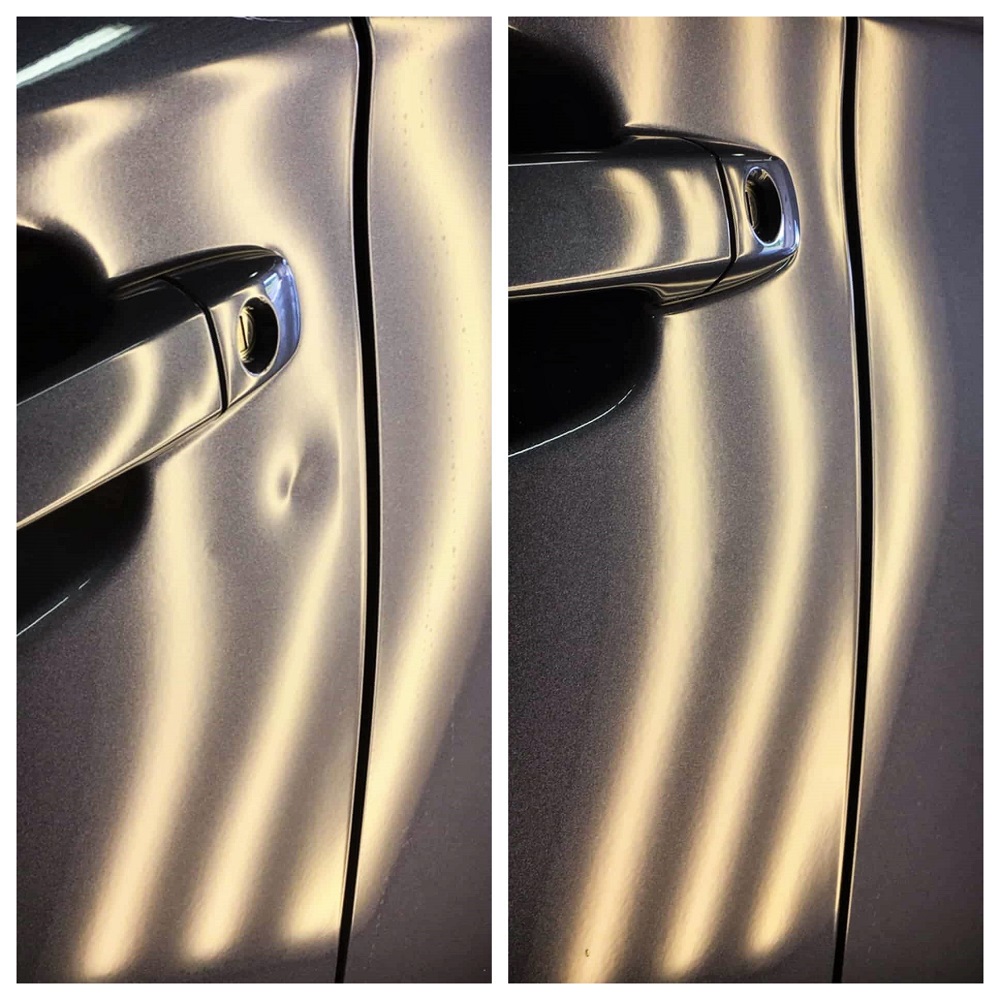 The PDR Method Uses Specialized Tools To Repair Dents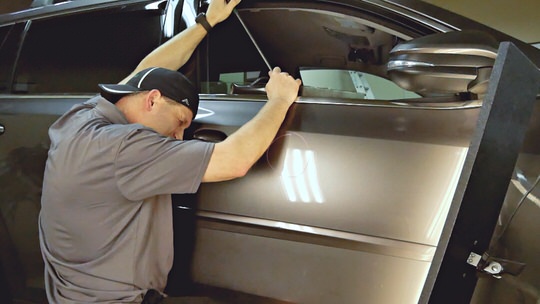 How Does PDR Work
PDR or the paintless dent repair method is the process of removing minor dents, door dings, creases, and hail damage dents from the metal surfaces of your vehicle. The PDR dent removal technique works by using specialized tools for PDR that are used to apply gentle slow pressure on the back of the vehicle panels to massage the metal back to its pre-damaged original condition.
When access to the back of the panel is not an option, then PDR Glue pulling tools are used to slowly pull the dents out from the outside of the panel. 
Also to properly shape the metal different PDR hammers, knockdowns, and tools are used from the outside of the panel to move the metal back down or to push it back into the center of the damaged area. These PDR tools are designed to not cause any damage to the paint surface when used properly.
You'll find that a skilled PDR technician has the extensive training and practice, special tools, and expertise to repair a dent in vehicle body panels and be able to produce results to the highest standard of repair.
Since most PDR technicians specialize in the Paintless Dent Removal method and the time for proper training and experience can take many years. You won't find other auto body shops or auto mechanics that can perform PDR or be able to achieve excellent results. 
Most PDR companies are run as a full-time business and not just a quick side repair to other auto-related repairs. This just shows that this type of auto repair service is not just a quick fix and it will take time and talent to perform PDR.