LOCATION
EXCEL DENT REMOVAL

Excel Dent Removal Location
Thanks for considering Excel Dent Removal to repair your vehicle.
You can use the map below to find our Blaine Minnesota paintless dent removal location, or just enter our address into Google Search for directions.
I would ask that you first call before coming to the shop. This way we can give you priority service.
You can schedule an appointment for an estimate or repair or just make sure that someone is available to help you before stopping in.
Excel Dent Removal
1550 91st AVE NE STE 303
Blaine, MN 55449
call 763-780-4000
text 763-207-6570
email [email protected]
Hours
M-F 9am to 7pm
Sat 10:30 to 2:30
Please Call First To
Request An Appointment
For Estimates and Repairs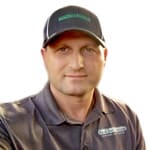 "Hi, I'm Steven at Excel Dent Removal. I look forward to providing you excellent paintless dent repair for your door dings, minor dents, or the hail damage to your vehicle. I have over 25 years of experience in the paintless dent removal industry and I have repaired many different types of vehicles and damage. I encourage you to give me a call first before taking your car into the body shop. This way we can see if I can provide you a better quality repair and all within a shorter amount of time. I look forward to providing an excellent dent repair for you."